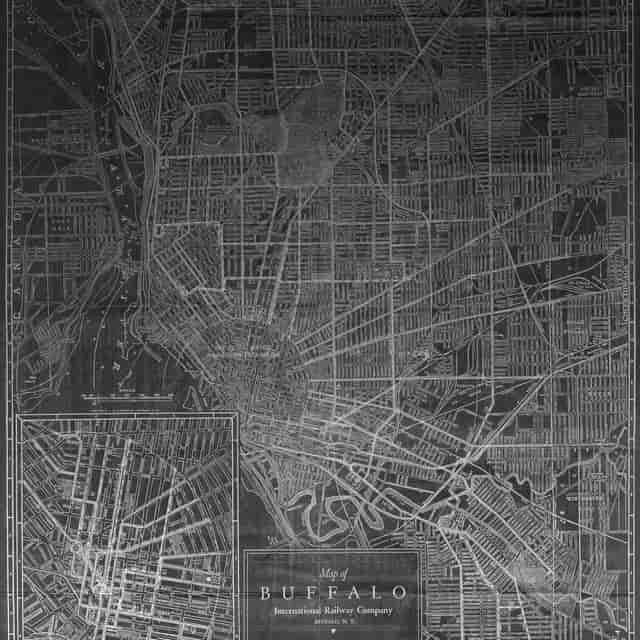 WHERE BUFFALO MEETS ELLICOTTVILLE
HAND CRAFTED | LOCALLY SOURCED
Newcomers
Welcome the Following to the Steelbound Family
Clementine IPA
New England Style IPA fruited with clementine. Hazy and Juicy this IPA is easy drinking at sits at 6% ABV. The hop profile blends with the fruit to give it an upfront citrus taste.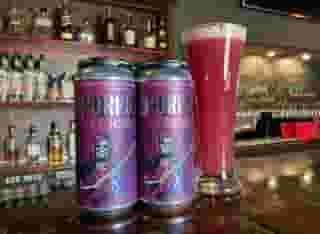 Purple Reign
A fruited kettle sour, made with blueberries, blackberries, raspberries, and strawberries. The natural tartness in the fruit helps balance the sourness of the ale once finished. Easy drinking and lower on ABV makes it a perfect beer year round.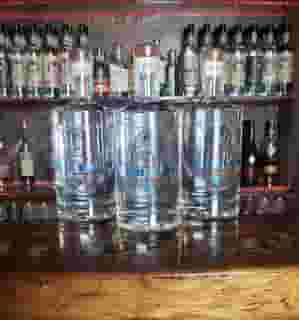 BLANCO
We'd like to welcome the newest member of the Steelbound family to the line up. BLANCO. Even though we don't live in Mexico ( where by law tequila must be made) we can still make the same great spirit right here in Western NY. We imported some of the finest webber blue agave from the Jalisco region of Mexico. Once we got it here, we applied the same passion for making our other great spirits and craft beer to the process, the result is the purest expression of the agave spirit, Herbaceous, with very subtle hints of citrus and an unbelievably smooth finish that leaves you with a sweet taste, and you wanting more.
Fish Fry at Steelbound
Lent Has Begun!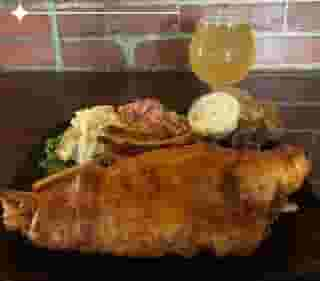 Come enjoy the delicious Fish Fry at Steelbound! Available everyday for dine-in or take-out at the Springville location ONLY!
Available every Saturday (starting February 20th)
Prime Rib Dinner
Queen or King cut.
Choice potato...twice baked, mashed, or smashed, and a vegetable!
Queen cut: $29
King cut: $33

Pair with our Portly Gentleman Oatmeal Stout on Nitro!

Springville location ONLY
Sunday Special
$3 Mimosas & $3 Beer-mosas (made with our Purple Reign Craft Beer)
$3 MIMOSAS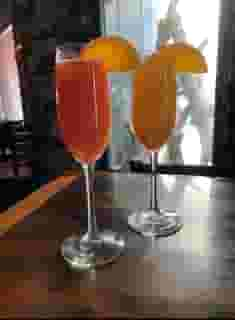 $3 BEER-MOSAS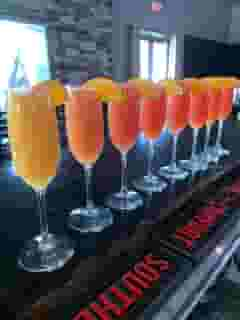 STEELBOUND
BREWERY & DISTILLERY

This whole idea all started when we began brewing in 2015. The novel goal of crafting a sense of home, and making our friends feel comfortable in that environment has been a source of pride for us Bursee's. It's also allowed us to connect Buffalo and Ellicottville to bring you Steelbound.

What we've created is a beacon of cuisine, craft beer and spirits that we hope leaves you with an amazing customer service experience. Everyone you encounter within our doors has made that our goal from Day 1. Our carefully chosen menu features local purveyors which creates a fresh and seasonal snap shot of all the truly amazing tastes WNY has to offer.

We are here to be a part of that WNY community for years to come and would be humbled if you chose us.
Cheers,
William Bursee


Ellicottville
6600 US-219
Ellicottville, NY 14731

Hours
Tuesday - Thursday:
12:00 pm - 8:00 pm
Friday - Saturday:
12:00 pm - 10:00 pm
Sunday:
12:00 pm - 8:00 pm
Springville
243 West Main Street
Springville, NY 14141

Hours
Tuesday - Thursday:
12:00 pm - 8:00 pm
Friday - Saturday:
12:00 pm - 10:00 pm
Sunday:
12:00 pm - 8:00 pm
Leave a Review
"Very fresh greens and flavorful Salmon! I will definitely be getting this again....soon."